At Intellus, our goal is to deliver accurate, independent and guaranteed estimates within days following a loss, so our clients can quickly calculate costs, determine course of action for repairs and move forward with returning their vehicles to pre-disaster shape.
Our team can be on site within 48 hours of a call. Our inspectors follow a rigorous checklist, and using our proprietary mobile estimating application, each vehicle assessment is guaranteed to be thorough and accurate whether we're assessing damage on ten vehicles or 10,000.
From independent appraisers who are ready to be on site at a moment's notice, to our group of desk appraisers, call center professionals and IT support, we're looking for individuals with the right mix of skills, knowledge and expertise to help us deliver confidence on every claim.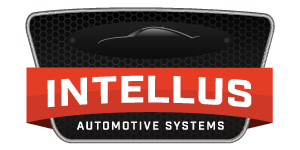 844.427.4500
Accurate Automotive Appraisals for All Types of Vehicle Damage or Loss
Intellus Automotive Systems is your first call
for surveys, inspections and adjustments after catastrophe strikes a large number of vehicles. Our experienced team of auto adjusters can be on site within 48 hours anywhere in North America.
We deliver detailed, accurate estimates for commercial insurers, manufacturers and dealers to take the first step in assessing the extent of damage and returning your fleet of cars, trucks, heavy equipment or recreational vehicles back to shape. Intelligent claims management is here.
Contact Us
"We depend on Intellus Automotive System, and they never fail to impress me with their organization, use of technology, and management of the entire appraisal process."











—

Timothy Doonan, Senior Vice President of Tokio Marine

Intellus Automotive Systems has expertly appraised collision, flood, overspray, environmental contamination, hail and wind damage to thousands of new cars, trucks, and vans, with an awareness of the high expectations for quality control and productivity that allow dealers and manufacturers to settle their insurance claims in the shortest possible time.

Read More...

"IAS has been a tremendous partner to our business. I would highly recommend their claims service to anyone … except our competitors."











—

Aaron Miller, VP of Claims and Underwriting at Risk Point, LLC

We have utilized the services of Intellus Automotive Systems (IAS) for over a year now and could not have been happier with our choice. From the timely response to storm claims to the impeccable accuracy of the appraisals IAS has proved themselves as a superior service provider in the industry.

Read More...
Automotive Appraisals, Surveys and Adjustments
Our independent appraisers are experts in assessing all types of damage, including:
Hail
Flood
Wind/Overspray
Derailment
Fire
Contaminant
Collision
Vandalism
Theft
We evaluate the value and condition of all types of vehicles, including:
Cars
Trucks
Commercial Vehicles
Heavy Machinery
Recreational Vehicles
Our team can be on site within 48 hours. And, even though we are known for assessing a large number of vehicles at a time, you can rest assured that each individual assessment will be thorough, accurate and guaranteed. Our inspectors follow a rigorous checklist, and using our proprietary, mobile application, there's no question that we have our client's needs in mind at all times – the need for true estimates and best course of action moving forward. More →